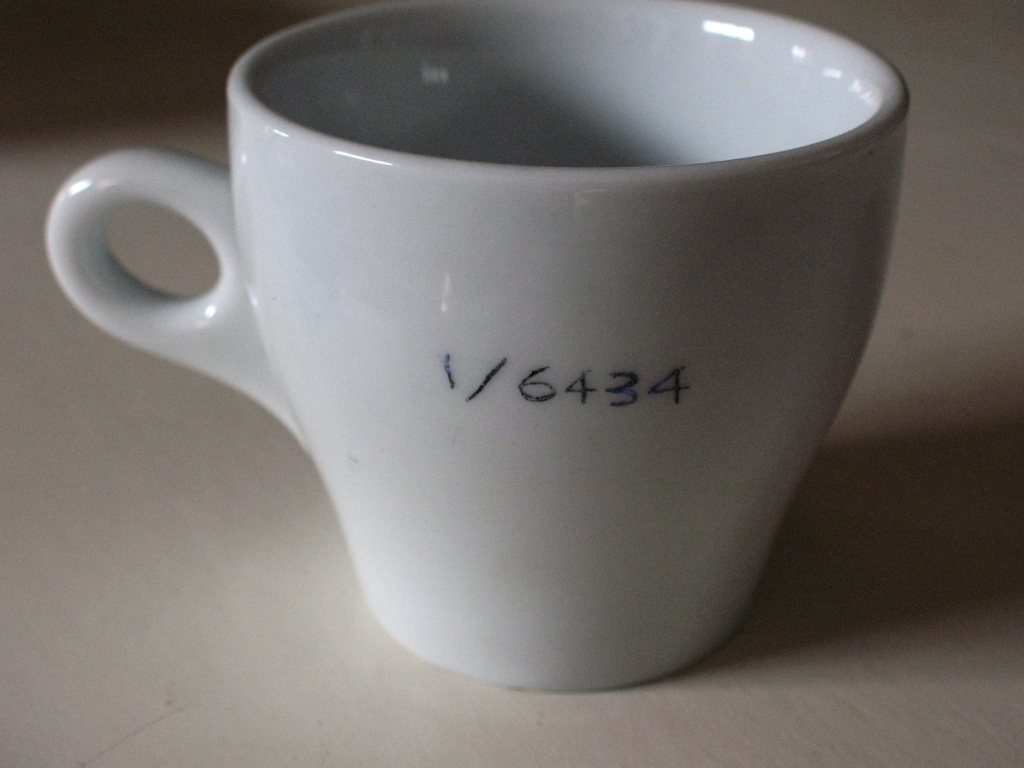 The quietly cool white mugs sitting on the kitchen counter actually is energy and story laden.  Its clay body needs a high temperature to transform it into pottery. Anything made in China that devoured energy is rightly tied to the many tragic stories buried in the coal miners of China.  This work is an exploration of one — a miner that calmly faced his final moments in 2003. That year, 6348 coal mining casualties were officially reported.
Nièqingwen was among those who lost his life in Hunan. Knowing his fate ahead after his mine collapsed, he wrote his last words on his helmet during his last hours in the mine. His last words were carbon-copied onto the white mugs which required lots of energy in their production.  Underneath these mugs etched the name of the provinces top the coal mine casualty numbers that year.
冷靜的呆在廚房一角的是一列的素白陶杯子. 這些需要大量能源燒焙的盛器, 裝載著的還有不少讓人憂戚的故事,  因為中國的能源, 太多都是從煤礦而來, 而中國宜至如今還是煤礦意外最多的國家.  這製作, 是在
探索
2003年那年的一個故事.
那年6348名礦工在礦難中死亡, 聶清文便是在那年在湖南礦井賠上了生命,當知道自己將與死神握手,在他的安全帽上寫下他給家人最後的思念和交帶。除了他的最後留言外, 那些杯底也寫上了當年出事最多的省份.